Like many of us, when we took our Leap of faith we had a plan. We'll Leap- We'll Reap – Then We'll Eat!!! Ha- they say if you ever want to make God laugh tell him your plans. With four years of documented leaping under my belt, I can assure you and be transparent with you when I say that leaping never goes according to plan. Yes, you may luck up and reap and eat after your leap, but what about the moments in between that no one wants to talk about? The moments of comparison, the text messages notifying you that your account fell below $25 for the third time this month (Shutout to Bank of America because they hold ya girl accountable), or what about those times when you felt like you've hit the leaping Plateau? These moments are evidence that leaping is not always an overnight success, but rather a time investing- tear jerking- prayer kneeling- faith building- patience testing – continuous journey. Be steadfast on your journey Leapers. Your hard work and dedication are not in Vain. God will provide you with all the tools you need to thrive.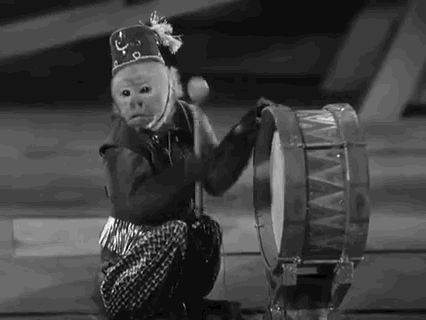 From one Leaper to another, there have been plenty of times where and when I wanted to quit. I had that all planned out too, or so I thought. "I'll just go ghost on IG and our other platforms" is just a snippet of the foolishness I would tell myself when something (usually small) would go wrong. So I would attempt to go ghost or temporarily take a break. When I would go on my hiatuses someone would never fail to ask me, "So, how is Leap of Faith ATL going? I haven't seen you post anything in a minute." That question always served as the switch I needed to get out of my funk and get back in the grove of things.
Taking breaks, revising the plan, and reflecting are all necessary measures for your journey. Im an advocate for all of those tools, however, I'm against giving u… See! I couldn't even type it all because my fingers don't believe in it either.Just.Dont. Quit. The Leap must Go On.